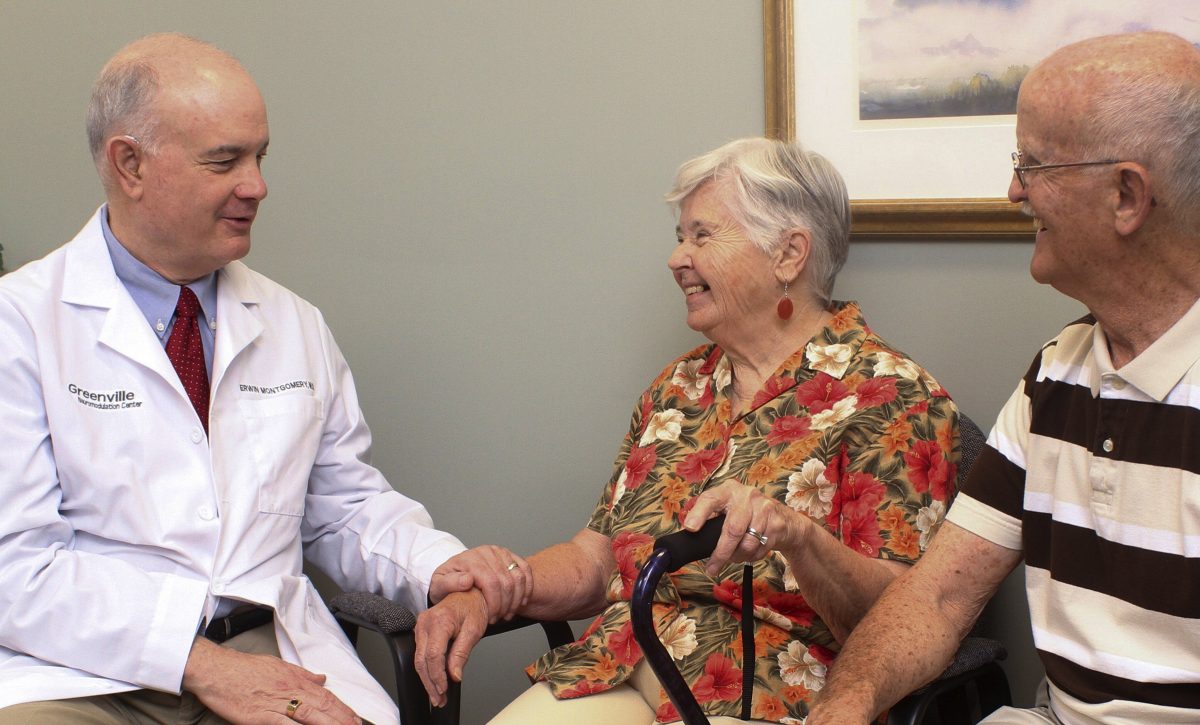 Greenville Neuromodulation Center (GNC) has an immediate opening for a board certified or board eligible Neurologist.  GNC is a private non-profit corporation in Greenville, PA USA whose mission is to advance neuromodulation therapies, particularly Deep Brain Stimulation (DBS) through patient care, technology development, research, education, and training.  GNC's Medical Clinic ensures the most accurate diagnoses, starts patients on the best course of treatment, optimizes current care plans, and troubleshoot problems. GNC actively participates in education by offering a world-class intensive course on Intraoperative Neurophysiological Monitoring for Deep Brain Stimulation. GNC is involved in ground breaking technological advancements, research, and development in neuromodulation. GNC is a 501(c)3 non-profit organization.
GNC values the highest level of professionalism, adherence to ethical principles & standards, awareness of a diverse patient population, and commitment to community involvement.
Primary Responsibilities
• Provide evaluation, diagnosis and treatment of neurological disorders of the central and  peripheral nervous system, including strokes, dementia, seizures, and Parkinson's disease -specialized training in movement disorders a plus
• Work collaboratively with GNC's Research & Development team, training staff and educational partners
• Clinical care of Neurology patients
• Collaborate with a DBS post-surgery support & programming team
• Consulting support via Distance Expert® , an advanced telecommunication technology      assistance specializing in movement disorders and epilepsy
We offer an attractive base salary, and comprehensive  benefits package, including medical and life insurance, STD/LTD, professional liability, matching 401K, relocation costs, three weeks paid vacation, one week paid CME with $3500 allowance, and eight paid holidays. Differential for supervision of extenders.
Board certified or board eligible in Neurology
Completed accredited residency and accredited fellowship training in specialty
Position Requirements
Board certified or board eligible in Neurology
Active and unrestricted Medical license in the State of Pennsylvania or ability to obtain
Completed accredited residency and accredited fellowship training in specialty
Dedication to the mission of GNC
Additional Job Detail Information
Employee Status: Regular
Schedule: Full-time
Job Level: Physician
Opportunity: Director
Travel: No
Overtime Status: Exempt
Shift: Day Job
Telecommuter Position: No
Interested candidates should send a letter of interest and curriculum vitae (CV) or resume by e-mail or regular mail to:
Greenville Neuromodulation Center, 179 Main St., Greenville, PA 16125
e-mail: info@grnneuromod.com
Diversity creates a healthier atmosphere: Greenville Neuromodulation Center is an Equal Employment Opportunity employer and all qualified applicants will receive consideration for employment without regard to race, color, religion, sex, age, national origin, protected veteran status, disability status, sexual orientation, gender identity or expression, marital status, genetic information, or any other characteristic protected by law. GNC is a drug-free workplace. Candidates are required to pass a drug test before beginning employment.
---